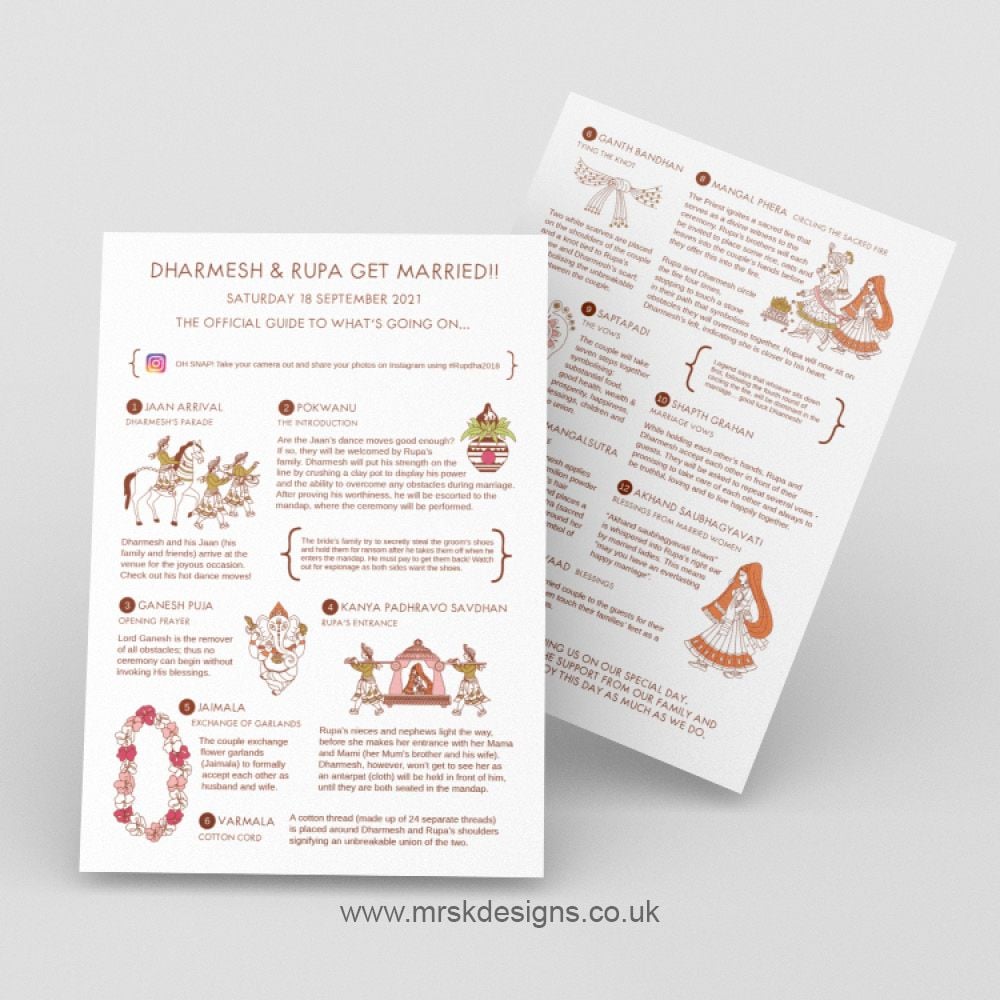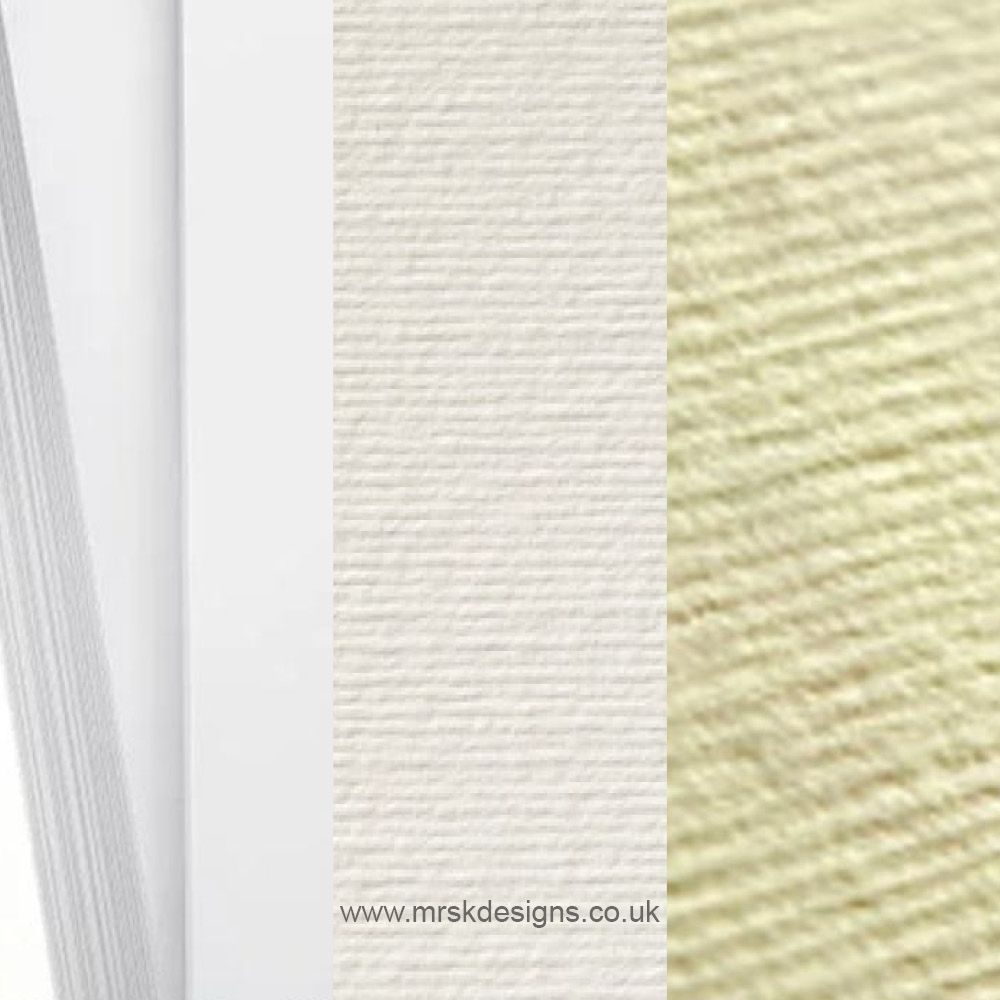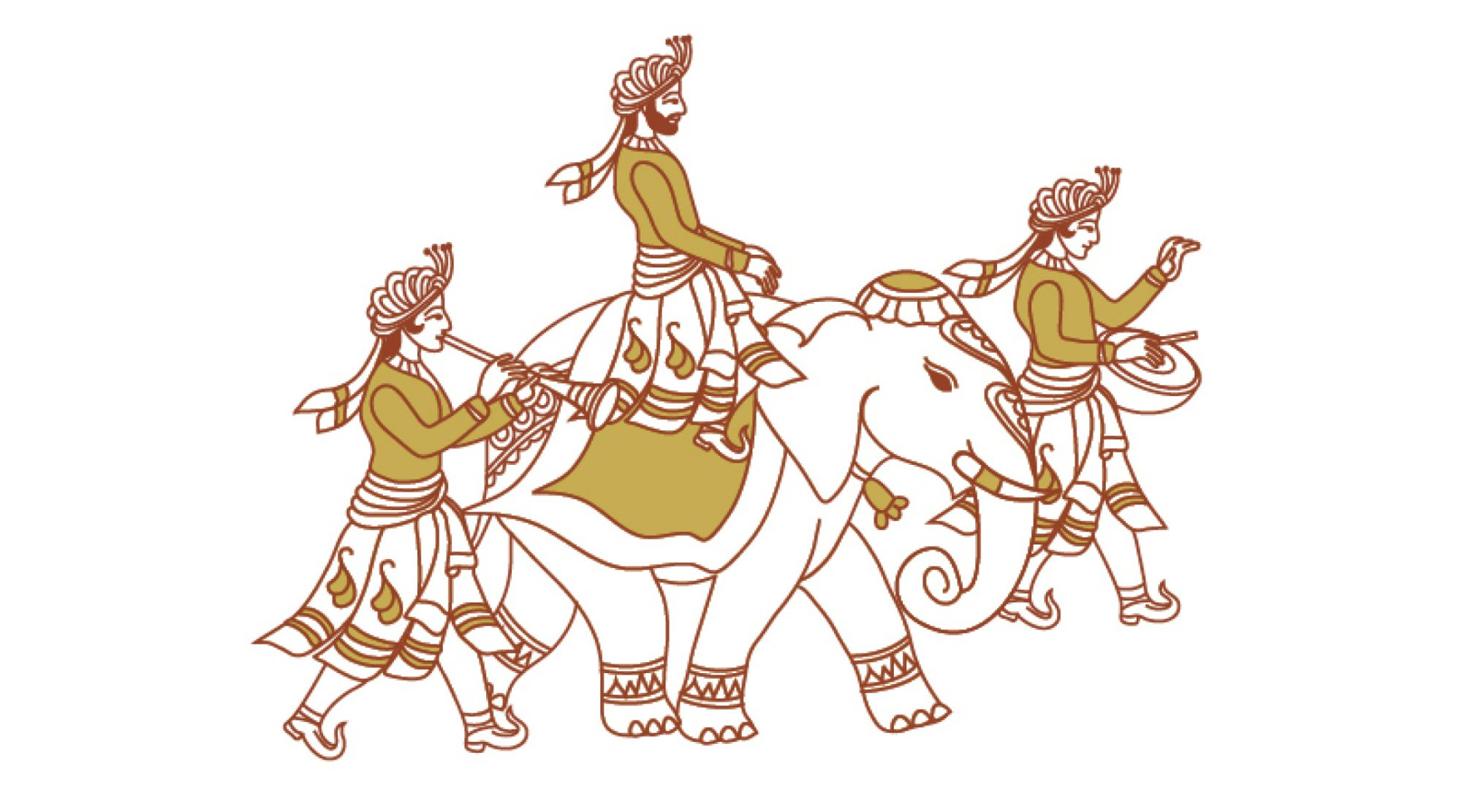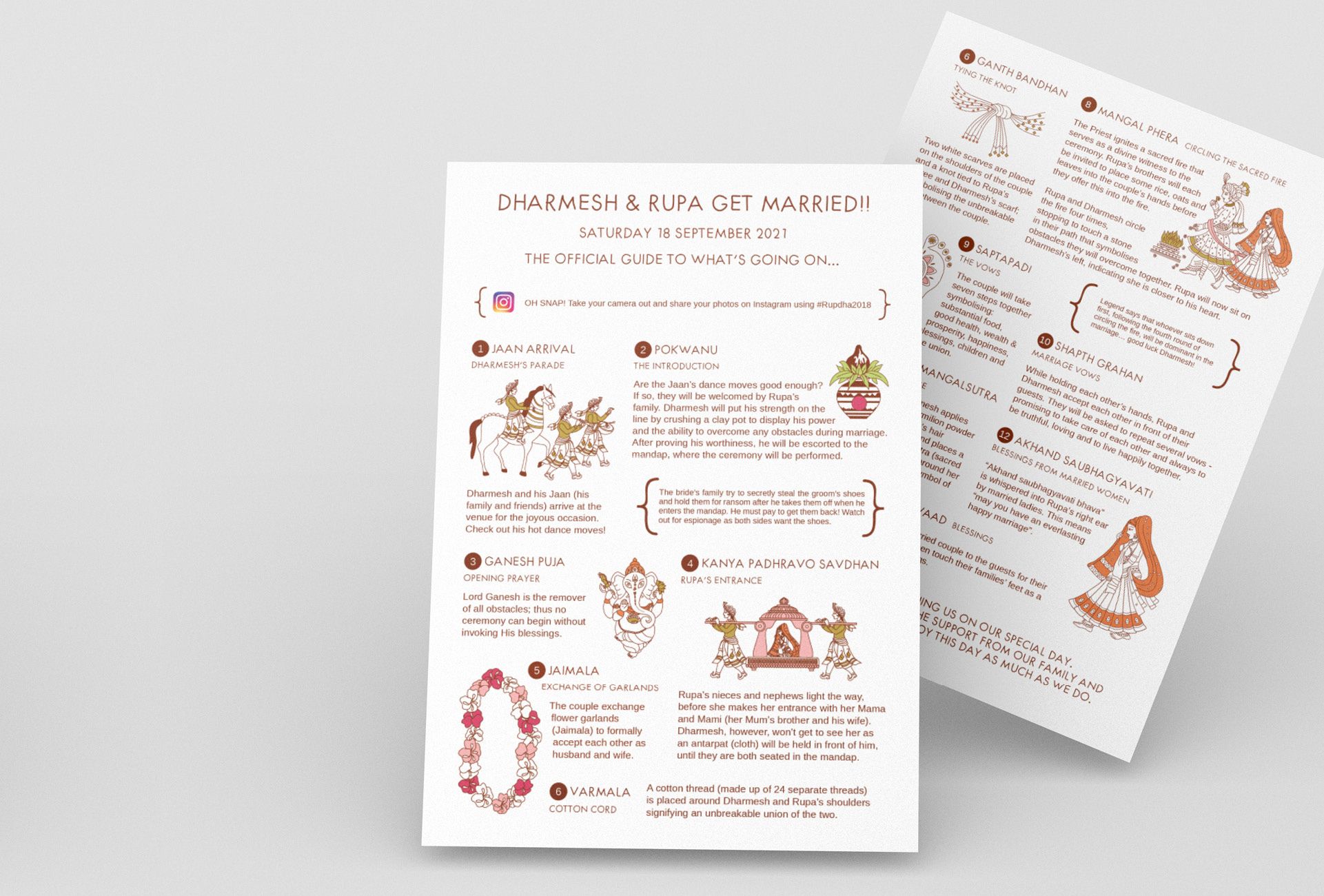 Prices listed below are per programme. All prices include design alterations, print, and delivery to one UK address. If you are looking for a slightly cheaper options the Smooth White Card costs a little less, but looks just as stunning.
If you want to print your programme yourself at home, or with a local printer then that's no problem.
I'll pop you over a print ready PDF.
50: £2.70 each
75: £1.95 each
100: £1.55 each
125: £1.30 each
150: £1.15 each
175: £1.05 each
200 - 299: 95p each
300 +: 75p each
50: £2.70 each
75: £1.85 each
100: £1.45 each
125: £1.20 each
150: £1.00 each
175: 85p each
200 - 299: 75p each
300 +: 60p each
If you are interested in the Indian Wedding Programme, please get in touch by clicking on the Send an Order Enquiry button.
If your day is a little different to that shown below, don't worry I can reorder and reword it for you. Once you have placed an order I'll pop you over an invoice and the existing wording for the programme. You are then free to edit the wording to fit your special day. Once I receive this from you I'll start your design. It's as simple as that!
Once you place an order you will receive a Word document containing the existing wording of the programme. Please go through the text and make any alterations your require to match your special day.
Don't worry if the order of the steps are different - if you need to add/remove a few - all of this can be incorporated into the design at no additional cost. Please do get in touch if you have any questions.
Please allow 5 working days for the design of your programme from receipt of payment, and 7-10 working days for print and delivery - this is just a rough guide, if you need it urgently get in touch and I'll see what I can do.