Your new logo in all relevant file formats: JPEG, PNG, Vector, PDF, provided at 72ppi for use on the web, and 300ppi for use when printing
Your new logo in several variations: Full Colour, Icon Only, Wordmark, Blackout and Whiteout versions
Your new logo in file formats sized to use on Social Media and as a Favicon for your website
A detailed Logo Guidleines PDF that will list all of your pantone colours and fonts, and will explaing how to use your logo in varying situtations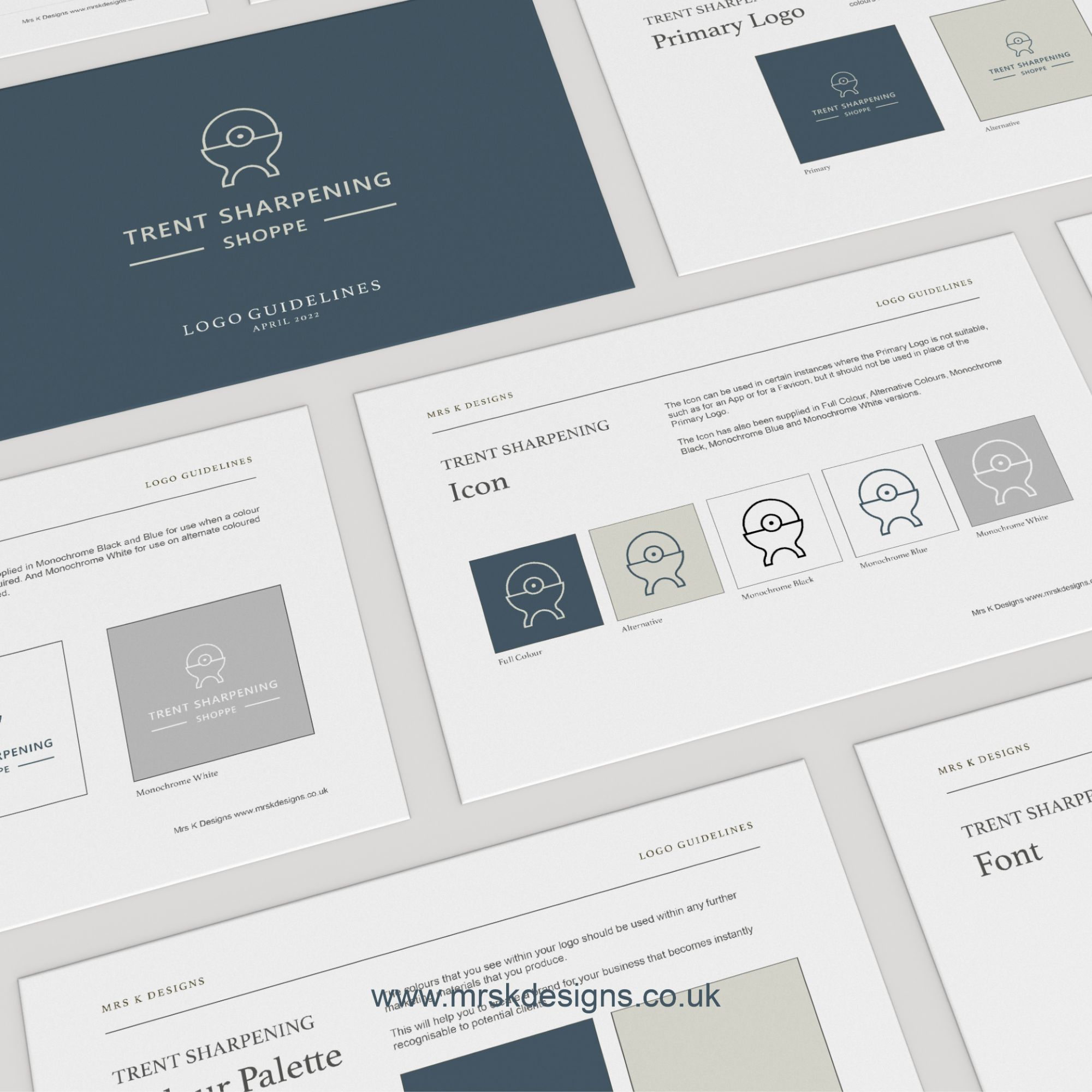 Designing a logo can be a long process, with many alterations along the way. Firstly I will pop you over a questionnaire to complete, this just tells me a little bit more about your business and what you are looking for. Following this I'll send you over several initial designs for you to decide on the style that you are looking for. I will then work to complete your logo for you. Once your logo is finalised I'll send you over all the relevant files that you need, along with your logo guidelines.
Each logo is individual and involves varying elements. Please contact me to discuss your ideas and I will send you over a free, no obligation quote.
Price: £250 per logo.